Business Mirror 01 Nov 2013
Written by VG Cabuag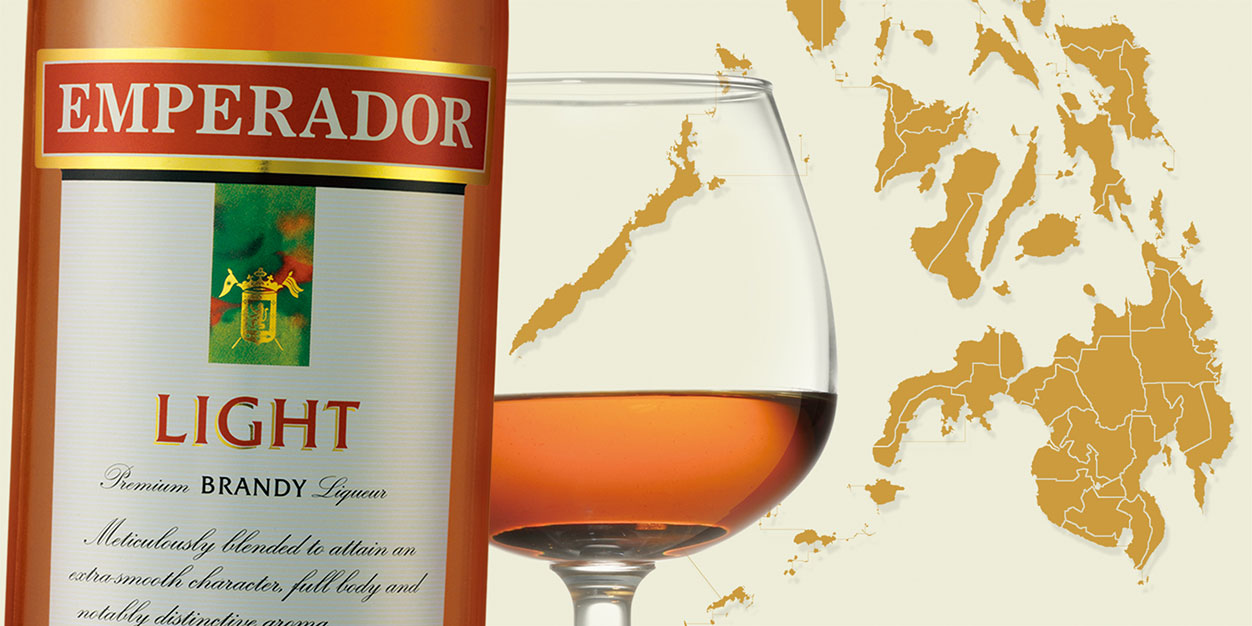 ANDREW Tan's Emperador Distillers Inc. also wants to dominate the Visayas and Mindanao markets, where the people prefer to drink rum rather than brandy, in the next few years.
Winston Co, Emperador president, said the company's products are currently mostly sold in Luzon, where it has a dominant share.
"Today as of July, we own 96 percent of the brandy category, we own 48 percent of the total Philippine spirit category and we own 54 percent of the market share by value. We are half of the industry, with the other players sharing the other half," Co said in a briefing organized by online brokerage firm Colfinancial.com
"All the opportunities are in the Visayas and Mindanao. So we expect that in the next couple of quarters, we should have, across the nation, 55 percent to 70 percent of the business," he said. He said Emperador sees itself digging deeper into the budding middle-class segment and it may grow beyond the average industry growth of 6 percent in the next five years.
Co said it sells seven out of 10 brandy bottles in Metro Manila, which was previously dominated by the gin segment.
"Over our short history of 21 years, we are a young entrant but we are [now] the market leader. Last year, we sold 31 million cases, all our products combined. This makes us the No.1 selling liquor in the Philippines," he added. "It makes us the world's largest-selling brandy by volume. And the world's second-largest selling spirit by volume as well."
Citing the retail audit made by marketing research firm AC Nielsen, Co said Emperador sustained its volume growth at 22 percent, compared with the contraction in the whole industry of 9 percent as a result of the increased tax imposed by the government early this year.
Co also said two of their competitors saw their sales volume decline by between 14 percent and 22 percent.
He said the 31 million cases they sold last year translate to 374 million 750-milligram bottles sold to consumers or over, 1 million bottles sold each day.
This means that about 3 million to 4 million people are drinking Emperador brandy a day, with each bottle can be shared by three to four people.
"We project that the Philippine liquor business will be roughly around 75 million to 80 million cases in four to five years' time. That is based on a 6-percent growth. With the growing middle class, there will be open space that we will cater to. And this is the space a product we have identified for our Emperador deluxe," Co said, referring to its new product that is brewed in Spain.