News and image source: Philippine Daily Inquirer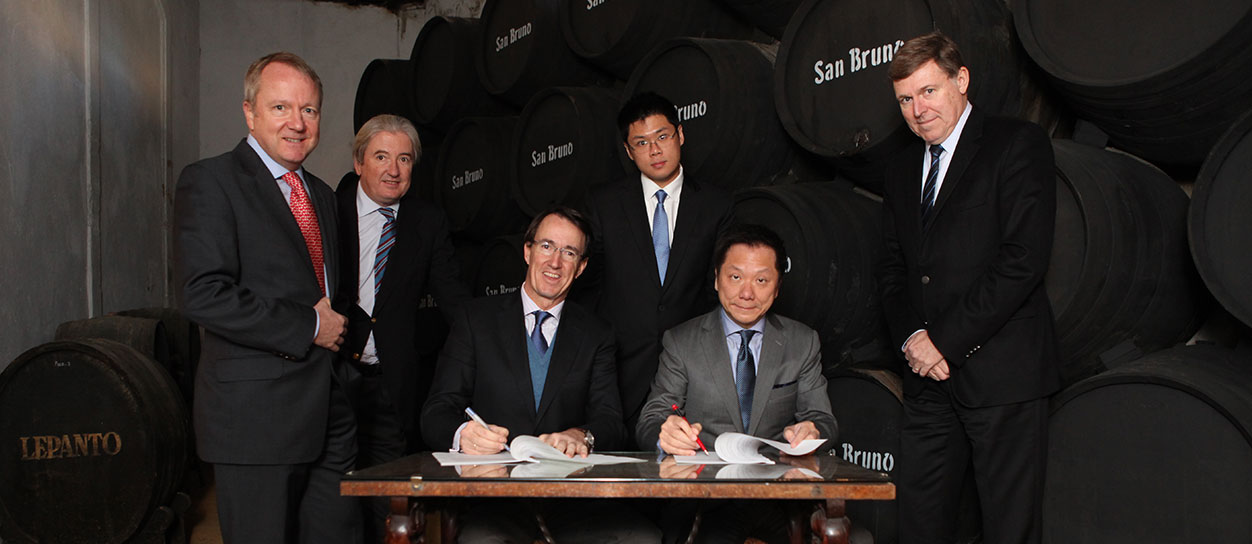 Emperador Distillers Inc., a wholly-owned subsidiary of Alliance Global Group Inc., has entered into an agreement with González Byass S.A., one of the largest and oldest liquor and wine conglomerates in Spain, for the acquisition of San Bruno S.A., a brandy company based in Jerez, Spain. Emperador has acquired a 100 percent interest in Bodega San Bruno.
The acquisition will include the San Bruno trademark and vineyards in Jerez, the brandy-producing region of Spain, as well as a sizable inventory of high-quality and well-matured brandy, now being stored and aged in sherry casks in the bodegas, or wineries, in Jerez.
Winston Co, the president of Emperador said, "We are very pleased with our acquisition of SAN BRUNO, which will enable us to own one of the world's best brandy stock-some of it quite rare and aged for more than 40 years in the bodegas. This acquisition will also further strengthen our position as the world's No. 1 brandy company by volume and help boost our competitiveness as a global brandy producer."